Judges
Behold, the judges of the 48 Hour Game Making Challenge 2015! We have a selection of veterans from the games industry who will be deciding on the various winners of the contest.
John Passfield
Red Sprite Studios
John is Creative Director of Red Sprite Studios.
He is credited as a founding member of the Australian games development community having founded some of the first development houses in the early nineties including Gee Whiz! Entertainment and Krome Studios.
John's earlier games include Halloween Harry / Alien Carnage, Flight of the Amazon Queen and TY the Tasmanian Tiger.
John is passionate about mobile and wearable gaming and has led the creative direction on a number of titles including Brainiversity, Hospital Town, Virtual Villagers, Galactic Trader, Galactic Allies and Save Our Village. His Apple Watch games include Smart Attack, Snappy Word and Stroop Attack.
Twitter: @johnpassfield
Dan Vogt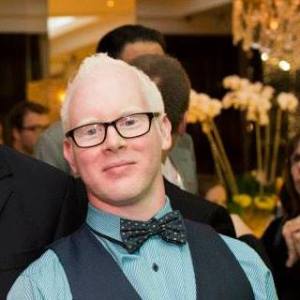 Game Design Vagabond
Dan is a designer with an artistic bent and a passion for challenging, creative projects. He's fascinated by how humans work, great design and exploring how the two overlap. Dan co-founded Halfbrick, and in his 10 years there, helped grow it from 2 to 50 Bricks, ship 20+ games and adapt to profound market change. Dan now spends his time mentoring and making his own (wacky) games. He is also host at the 'Space' Brisbane, a developing co-located game making space.
Twitter: @dan_vogt
Nicole Stark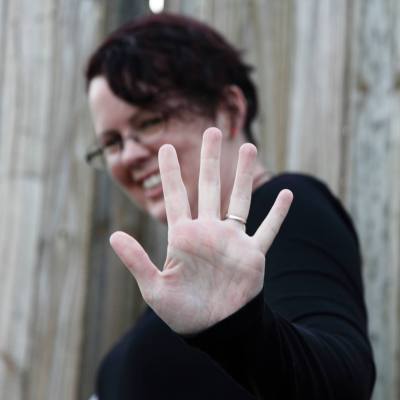 Disparity Games
Nicole Stark is the very proud recipient of the inaugural MCVPacific WIG award for Creative Inspiration. She has held senior positions on a variety of shipped titles with project sizes ranging from triple A console to indie mobile. She's had her surfing animations praised by an Australian champion surfer and her Barbie costume designs praised by Mattel. She's passionate about encouraging more girls to make and play games and has organised workshops, panels and given talks in the UK, USA and Australia. In 2011 Nicole, her husband Jason and their four daughters moved Noosa and formed Disparity Games. Their first title, Run Fatty Run, reached number one in the Australian iOS charts, and is generally described as "weird but wonderful". Their recent title, Ninja Pizza Girl is a supreme platformer with a deep-dish message. Set in a technicolour dystopia, this high-speed adventure about bullying, resilience and pizza delivery is a fast-paced parkour platformer. They've also released NTLanguages – Anindilyakwa, an award winning bilingual literacy tool produced in collaboration with the community linguists of Groote Eylandt.
Twitter: @ColeStark
Jason Stark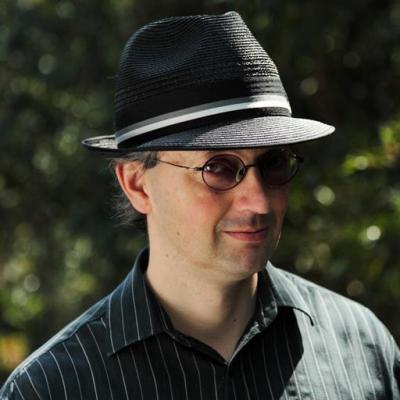 Disparity Games
Jason Stark began his game career proper at Krome Studios in January 2000. On his first day he discovered a company with exposed wall wiring, an insufficient number of PC's and files being passed from user to user via floppy disc. His smartest career move ever was resisting the overpowering urge to immediately leap out the window. He therefore credits his long and productive time at Krome to the fact that their office was originally on the second floor. After 15 years of mostly gainful employment, Jason Stark didn't leave the Brisbane games industry – the Brisbane games industry left him. Following the near-total collapse of local development he boldly set forth towards the nearest beach and formed his own studio. Today he is happily working on original IP video games with his wife in Noosa. If there is an existence better than this, he doesn't want to know about it. His dream is to help re-grow the Queensland games industry by helping talented locals find success as indie game developers – just as soon as he figures out how to do it himself.
Twitter: @DisparityGames
Luke Muscat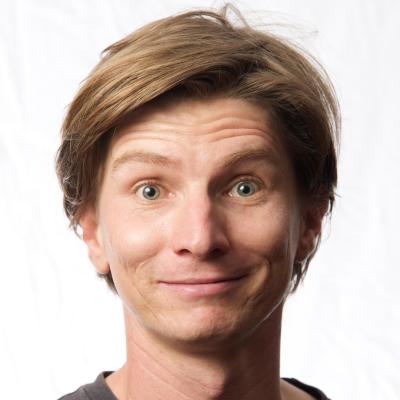 Prettygreat
Luke is the Creative Director at Prettygreat. He leads design, production and innovation in games. Prettygreat took home both the 'Innovation' and 'Game Of The Year' Australian Game Developer Awards in 2015 for Land Sliders. Previously Chief Creative Officer at Halfbrick, games under Luke's direction have been downloaded over 1.5 billion times.
He is super passionate about all things design, and not just in games. Even just talking about the way that the elevator button in the his office fails to adequately prioritise the users spatial relationship to the door thereby increasing on boarding time and driving the elevators peak demand up during core hours what the hell is up with that and who designs this kind of stuff I mean really it would have been trivial to program the lift to make sure that the 2 elevators closest to the button acted as the primaries and then the third could be used for any overflow requests but instead its the other way around, will get him pretty worked up.
Twitter: @pgmuscat
Megan Summers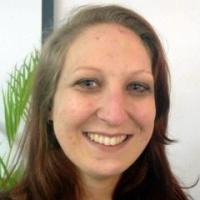 Screwtape Studios
Megan Summers joined Pandemic Studios Australia as Junior QA in 2007, just 4 months before completing her Diploma of Multimedia majoring in Game Development from the Southbank Institute of technology. She worked on two unannounced open world titles, both of which were cancelled, prior to the studio's closure. Following Pandemic's demise Megan moved to Krome, working with the game and engine testing teams. As 2010 drew to a close, Krome would begin letting go of staff and Meg moved to THQ for a ten month stint as Senior QA. Meg then started her own studio and Screwtape Studios was born in late 2011. Since it's formation, Screwtape has released multiple mobile games, Bank job, Verby and Zen Snake, with the studio now focusing on its first PC title, Damsel. Megan has also worked for Defiant Development on their greatly successful title, Hand of Fate as Lead QA, and regularly sits on the Film Victoria Game funding panel.
Twitter: @screwtapestudios
Cameron Owen
Well Placed Cactus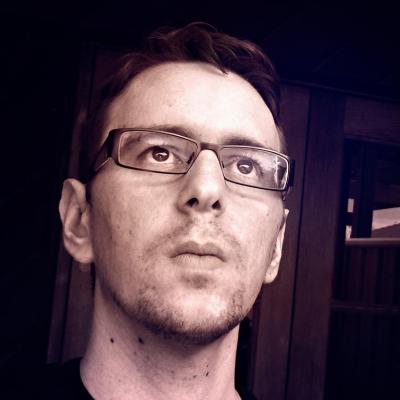 A designer of interactive things, Cameron has a fascination with how technology can delightfully interfere or enhance human interaction and relationships. Working in interactive arts and games since 2003, exhibiting personal works throughout Australia, South East Asia and later collaborating on projects that continue to tour the globe. Past exploits include teaching design and programming at Griffith & QUT, working on console games for The Creative Assembly & Sega, hit mobile titles with Defiant Development & Cartoon Network and grand prize winner of the 2012 Unity game contest with Tail Drift. Cameron has worked as a designer at Gameloft Brisbane bringing a little indie spirit to big budget mobile development and now enjoys working with Well Placed Cactus on a variety of indie design projects.
Morgan Jaffit
Defiant Development
Morgan Jaffit helps make games happen! Defiant Development is a boutique game development studio located in Brisbane Australia, with a focus on developing high quality games for mobile and emerging platforms.
Publishers of Ski Safari, Developers of Heroes Call, Ben 10 Slammers and Hand of Fate, a deck-building action-rpg for the downloadable market. Their recent game, Hand of Fate 2, is another venture into a what PC Gamer has called Defiant's "unique and clever" game design space.
Twitter: @DefiantDev